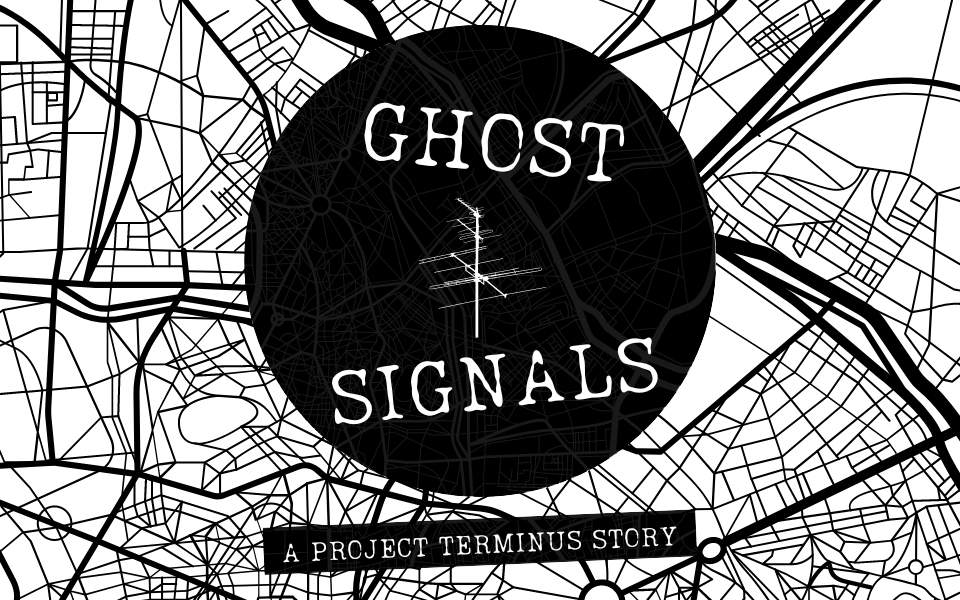 Ghost Signals
THE GAME
Ghost Signals is a solo tabletop roleplaying game contained on two tri-fold pamphlets. Ghost Signals invites players to expand the stories wrought by the events of Project Terminus, and is designed to help players experience another fragment of this post-cataclysm world.
Ghost Signals is heavily influenced by Richard Matheson's classic post-apocalyptic horror novel I am Legend, along with its various cinematic and theatrical interpretations.
THE STORY
After the events of the Cataclysm the cities were the first to fall to the chaos. Unrest, food shortages, and a massive power grid failure made the odds of survival incredibly slim for those that could not not get, but it was the anomalies that ultimately sealed their fate.
The anomalies distorted everything in their wake.
There are no people here anymore, only ghosts. What remains of their humanity has been consumed and distorted.
Only the Nocturnalia remain.
You are alone.
This was your city.
It is not safe.
Now you have returned to search for the source of a mysterious radio transmission and the person behind the broadcasts.
WHAT YOU NEED TO PLAY
-The two Ghost Signals tri-fold pamphlets
-A deck of playing cards
-One or more d6 dice
-Pen and Paper
EXPANDING THE EXPERIENCE
While not required to play Ghost Signals, players are highly encouraged (when possible) to use a map of the city where they live, alongside recordings from an actual play of the game Project Terminus (releasing late 2022) as tools to produce a more robust play experience.
Purchase
In order to download this game you must purchase it at or above the minimum price of $5 USD. You will get access to the following files:
GHOST SIGNALS Pamphlet 1.pdf
1 MB
GHOST SIGNALS Pamphlet 2.pdf
2 MB
Exclusive content
Support this game at or above a special price point to receive something exclusive.
Press / Review Copies
If you are a podcaster, blogger, YouTuber, or streamer who would like to play the game and review it please take a copy!
Community Copies
Claim a free copy of Ghost Signals if you are marginalized, in need, don't have the money right now, or just because f#ck capitalism! Every time someone purchases a copy we will add 1 more community copy to the pool.