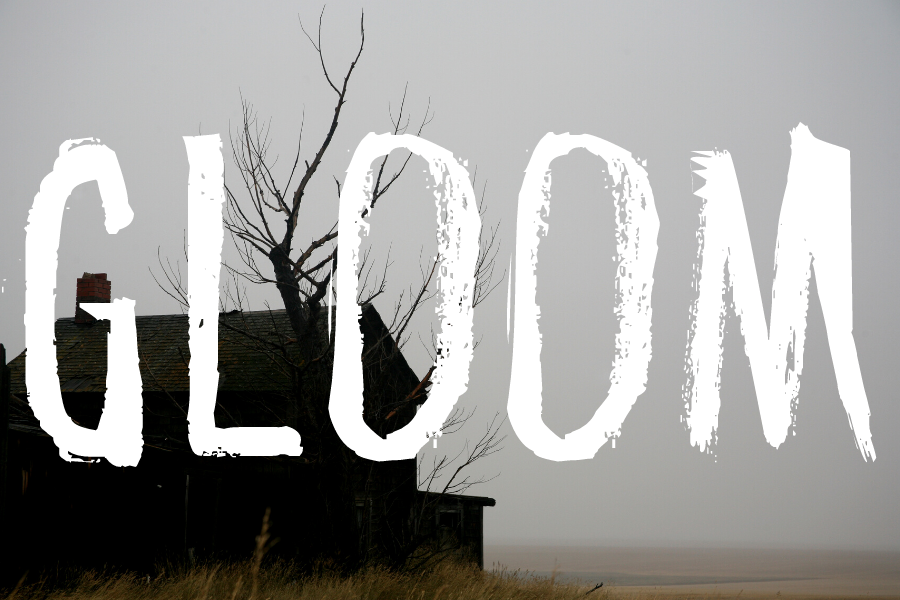 GLOOM (ashcan)
THE GAME
Gloom is a minimalist Tarot based horror role playing game about an ancient (or not so ancient) Threat out to devour a small town, the group of kids responsible for stopping it, and the utterly oblivious adults in their lives. Gloom's emphasis on fiction first is meant to help players weave compelling stories full of suspense and tension whether solo or with a group and with or without a game master. In Gloom, narrative and player actions are driven by the act of drawing cards from a Tarot Deck while racing against the encroaching evil represented by Six candles as the player's only light source.
This ashcan version of Gloom was originally designed as a part of the Paradox Press / Games monthly single page RPG project and was chosen to be printed and published in the Tiny Tomb project from Long Tail Games during their single-page RPG Jam on itch.io.
During #ZineQuest5 we will be funding a new and expanded version of Gloom! This zine version has been expanded considerably from its original single page format into a full color, 20 page, A6 zine!
WHAT YOU NEED TO PLAY
Six Tea-light Candles (1hr Burn Time )
A Deck of Tarot Cards
Pen and Paper
2-6 Players
Download
Click download now to get access to the following files:
Gloom - Print Friendly.pdf
157 kB