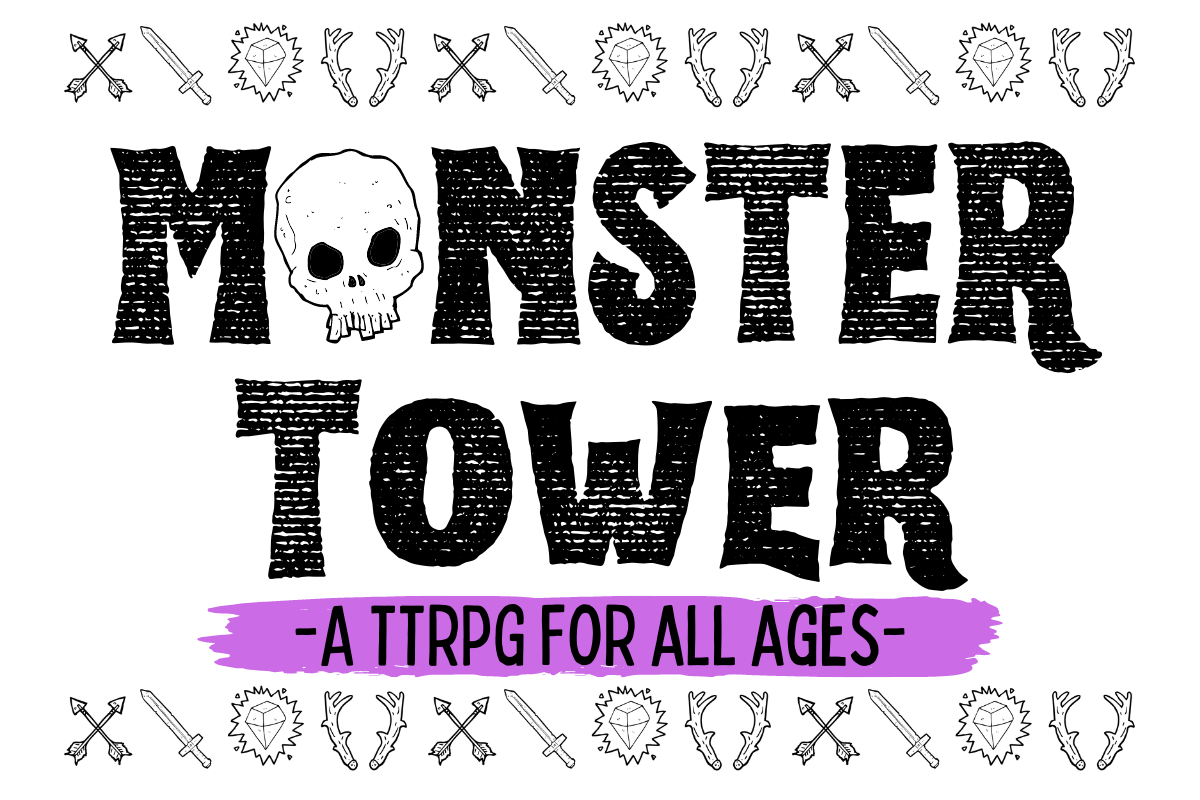 Monster Tower
WHAT IS MONSTER TOWER?
Monster Tower is a narrative based rules-lite GMFull/Less Table top Role Playing Game for all ages set in the World of Pandemonium!
In Monster Tower our world is colliding with the World of Pandemonium! A place filled with Monsters and mythical creatures! The veil between our world and Pandemonium has begun to tear and now a group of young Adventurers have woken up, on what they thought would be a normal Saturday morning, only to find that a mysterious Tower crawling with monsters has appeared in the middle of their neighborhood!
What caused this dimensional rift? Can our young Adventurers make it to the top of the tower and close the portal before the Tower and the veil between our world and the world of Pandemonium completely crumbles? And where in the world are all the parents?
THE GAME
Monster Tower formatted to be printed as two separate tri-fold pamphlets; The Oracle Guide and the Player's Guide. Monster Tower is a GMFull/Less game that uses a deck of cards, a block tower, some tokens, and a couple of six sided dice for play with up to six players. I originally designed Monster Tower along side my two wild children as a way to introduce them to Role-playing games which makes the game perfect for inviting kids, parents, and first time role players to the table!

A physical edition of this game was funded as a part of the Side Quest indie game developer jam in November 2021! Find other great projects and information about Side Quest here: https://sidequest.info
Purchase
In order to download this game you must purchase it at or above the minimum price of $5 USD. You will get access to the following files:
MT Players Guide - Final.pdf
3 MB
MT Oracle Guide - Final.pdf
3 MB
Back Now!
Support this game at or above a special price point to receive something exclusive.
Community Copies
Claim a free copy if you are marginalized, in need, or just don't have the money right now. For every Physical Copy purchased by someone I will add additional community copies.