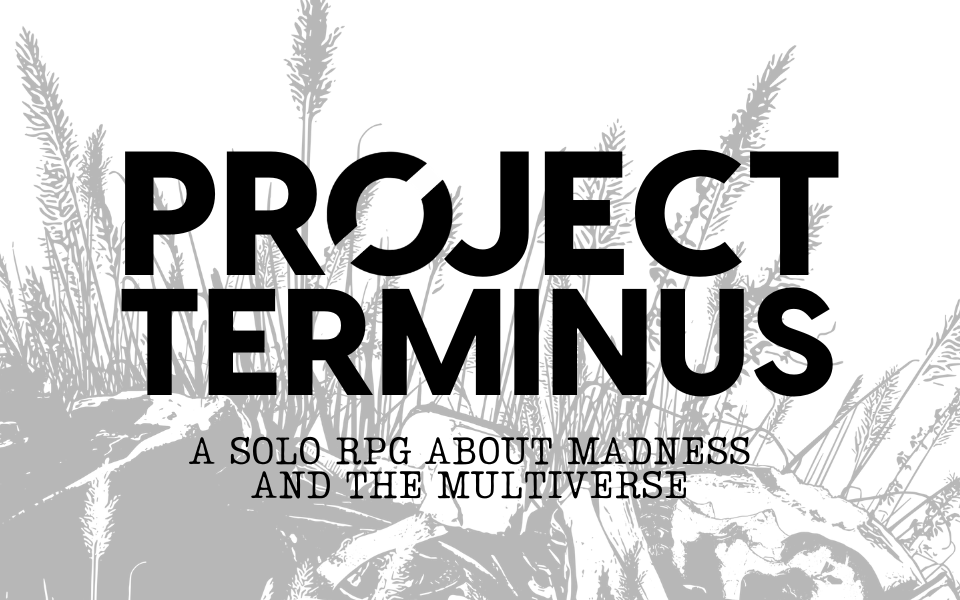 Project Terminus

On February 14, 2021, Transfiguration Sunday, The Gate was activated, and Project Terminus changed the world. The horrors that unfolded in the wake of Project Terminus could have never been anticipated, and by the time we realized the damage it was far too late. Once The Gate was opened there was no closing it. In an instant you were pulled through The Gate only to find yourself flung, not on a newly terraformed Mars, but somewhere or sometime else entirely. Alone and stranded on this now unrecognizable Earth, with nothing to offer you protection but your flight suit, you struggle to survive its unstable landscape riddled with anomalies that have left both creature and terrain hostile and terrifying. In the ruins of a forgotten world you work to repair The Gate at ground zero of the event, and attempt to make contact with mission control, or any other survivors, with modified comms equipment in an old broadcast station turned basecamp.

As the lone survivor of your crew, you are haunted by questions surrounding your ability to survive in this world stricken with inexplicable anomalies and environmental distortions. Will you be able to repair The Gate without succumbing to the effects of total isolation, exposure to anomalies, and that gnawing feeling in the pit of your stomach that you may never make it home?

Project Terminus is a solo-roleplaying game that invites players into the narrative of the forthcoming audio-drama Broadcast 2071: A Project Terminus Story. Each play through of Project Terminus becomes a diverging path across space-time that will leave your character struggling to maintain grip on their sanity in a world riddled with inexplicable anomalies and environmental distortions. While Project Terminus is a game designed for solo-roleplaying, its story becomes increasingly tangled with each new play through and thus can be understood as an "Alone Together" game. Your experience of this game expands the narrative by inhabiting an alternate timeline in the events wrought by the activation of Project Terminus.
The concept of alternate timelines in Project Terminus is not only a narrative device, but also an invitation to participate in expanding the narrative and universe of Project Terminus with others in a real, tangible way. While there are no requirements to release any of your stories to the rest of the world, it is highly encouraged. In doing so your play through becomes something bigger than a solo-experience by deepening the story and inviting others into participating in expanding this universe. As more players experience the game and share their recordings, the more expansive the narrative and multiverse becomes.

Two eight sided dice.
A standard deck of playing cards.
A copy of the character reference sheet or some other way to keep track of important information.
Some way to record your game. While audio/video mediums are recommended for the theme you are free to use whatever you prefer for your "broadcasts" - physical/digital journal, text document, etc.
Project Terminus is Brough to you by 157 backers during Kickstarter's third annual ZineQuest event!
Digital PDF + Plain Text Version: $12
36 pages
A5 Format
Print at Home
Black & White Cover and Interiors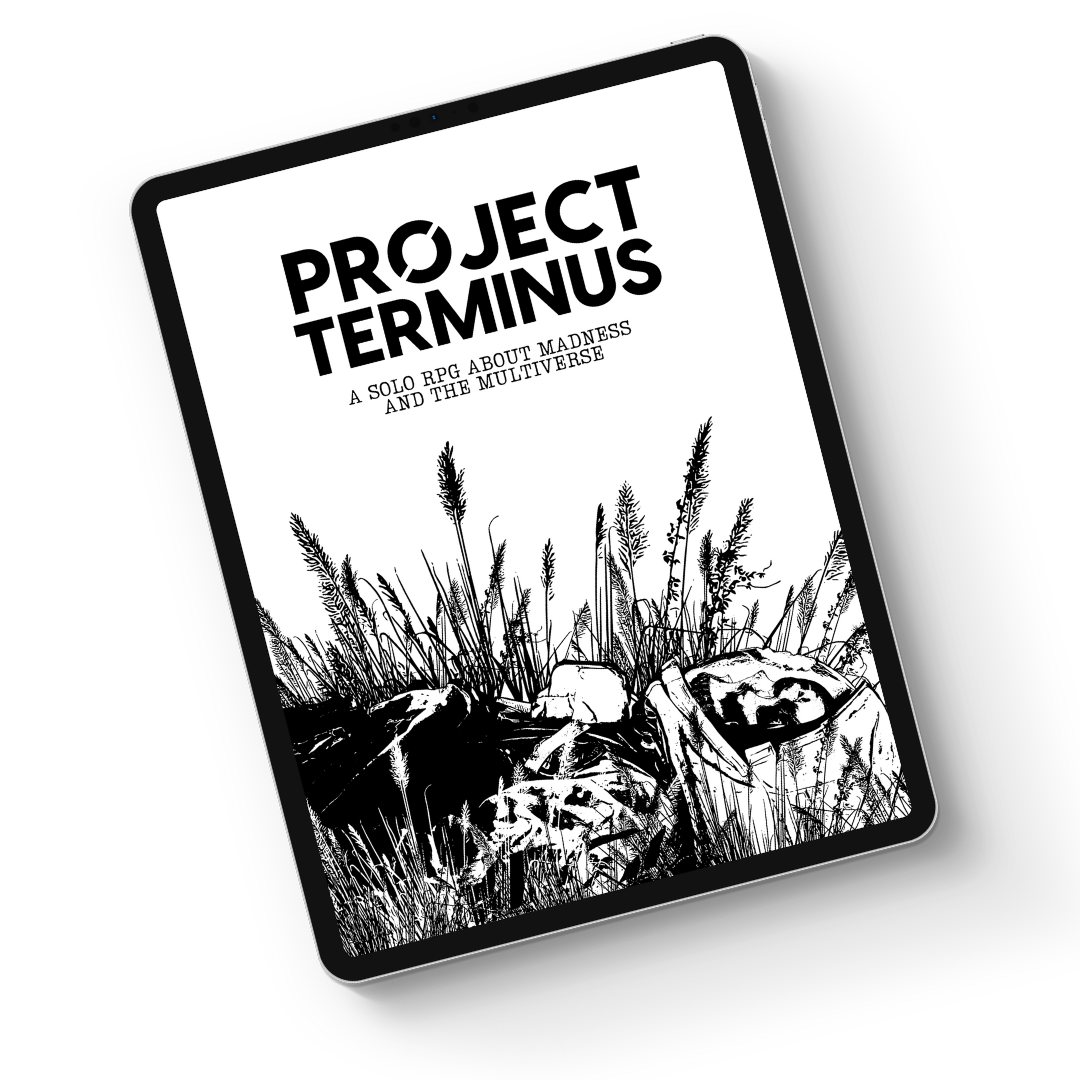 Print Edition: $15 (Purchase over on Plus One EXP!)
36 pages
A5 Format
Saddle Stitched
Black & White Cover and Interiors
Matte Laminate Touch Covers
Printed by Mixam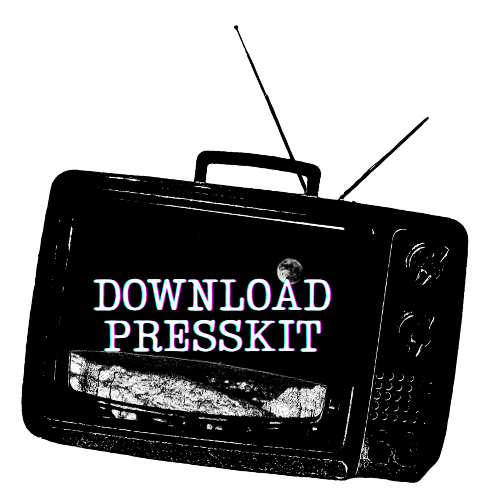 Purchase
In order to download this game you must purchase it at or above the minimum price of $12 USD. You will get access to the following files:
PT- Single Pages.pdf
11 MB
PT- Plain Text Letter.pdf
2 MB
PT Character Reference Sheet - A5.pdf
1 MB
PT Character Reference Sheet - Letter.pdf
2 MB
Community Copies
Support this game at or above a special price point to receive something exclusive.
Press / Review Copies
Claim a free copy of Project Terminus if you are a podcaster, blogger, YouTuber, TikToker or streamer who would like to play the game and review it please take a copy!
Community Copies
Claim a free copy of Project Terminus if you are in need, don't have the money right now, or just because f#ck capitalism! Every time someone purchases a copy we will add 1 more community copy to the pool.